Project - Lucite Consulting Firm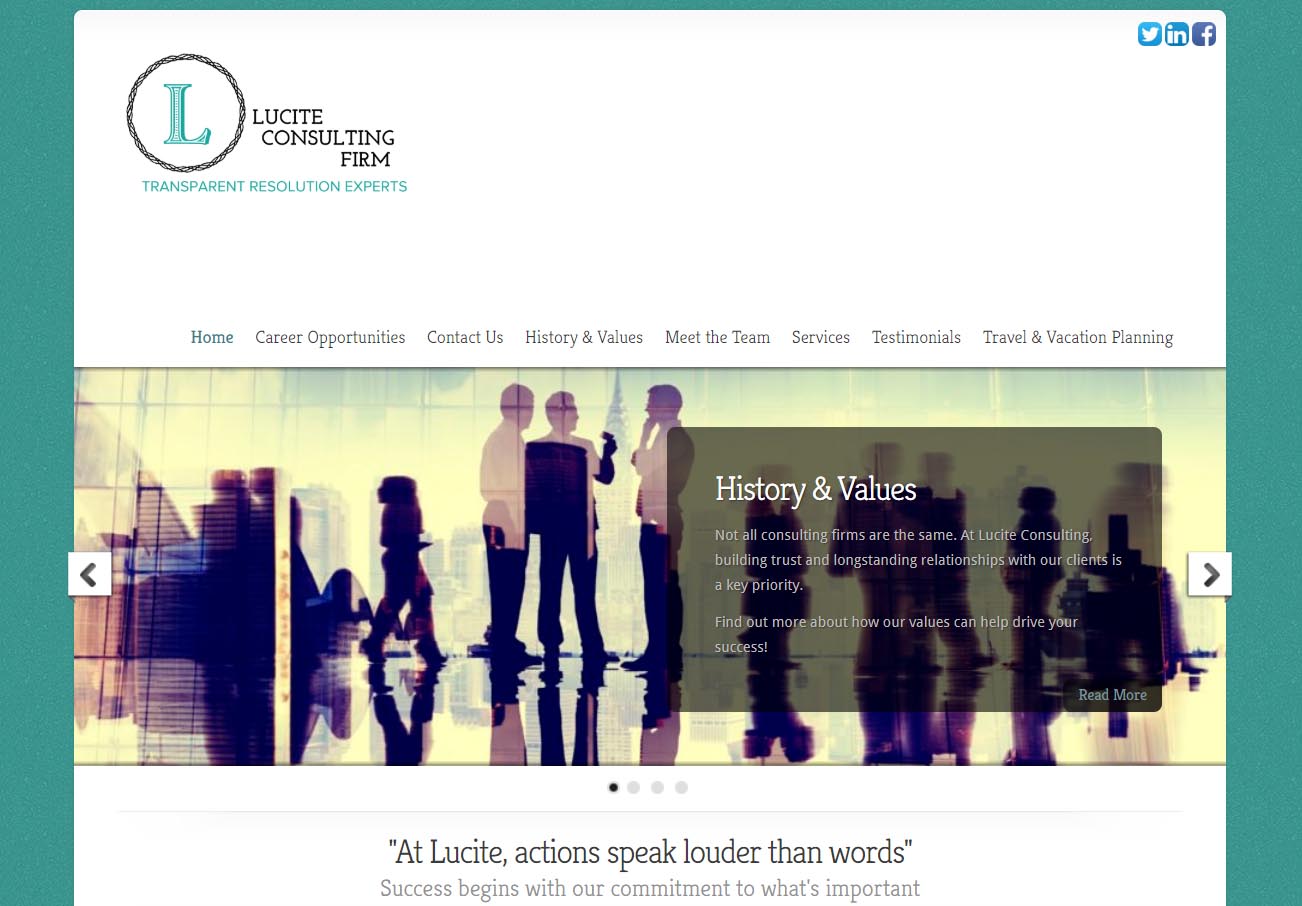 Developed Using:
HTML
CSS
JavaScript
PHP
WordPress
Project Description
Lucite Consulting Firm is a small business website built on the WordPress platform. As all modern-day websites should be, it was designed as a mobile-friendly site.

To ensure a clean and sleek look to homepage, a feature slider was added to the page in order to show off the most popular pages on the business' website. In addition, the company's Facebook, Twitter, and LinkedIn accounts were added to each page's header.

In addition to the website's homepage, seven other pages were designed to demonstrate Lucite Consulting's history, services, past testimonials, and team information and opportunities.

A custom email address was also provided to help demonstrate Lucite Consulting's commitment to professionalism.
Project Objectives
Create a new company website with a responsive and mobile-friendly design
Links to social media accounts (Facebook, Twitter, and LinkedIn) needed to be present on every page
Each page needed to share a common cohesive design
Content should be easy to update without needing to hire outside help. For this reason, the WordPress platform was chosen