Project - Security Line Card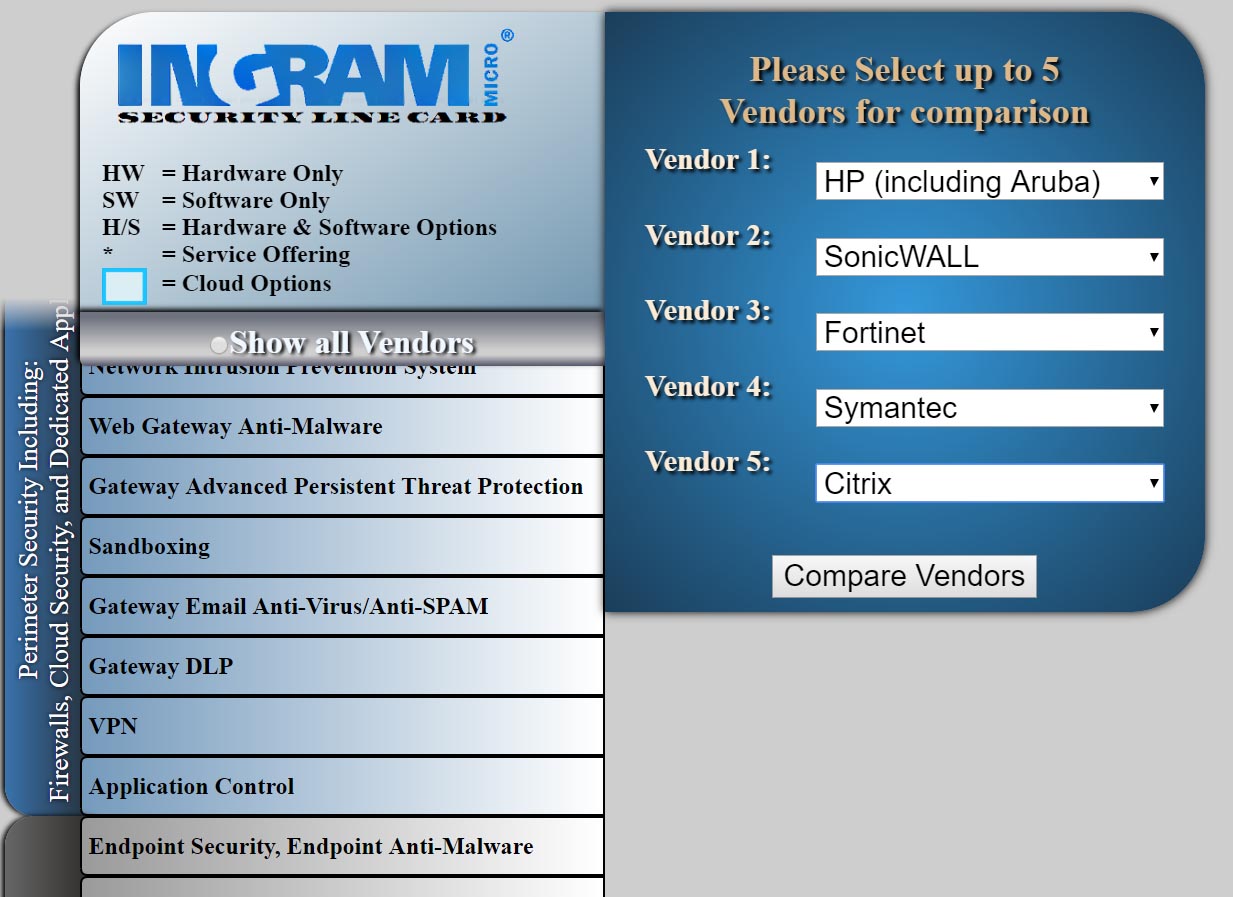 Developed Using:
Project Description
The Security Line Card is a comparison web tool developed for Ingram Micro customers and employees. With over 30 vendors to choose from, narrowing down the appropriate security product required can be a daunting task. The Security Line Card helps to address this challenge by allowing for feature-based comparisons between the growing list of vendors.

Customers (or employees) can choose from a custom list of up to 5 vendors to compare the security products that are offered. If a customer wishes to compare more than 5 vendors, they also have the ability to manually select as many vendors as they wish to compare.

Once the vendors have been selected, users can see which type of product is offered for the feature the user requires. These product types are labeled as hardware, software, and/or cloud-based products.

For more detailed information on the the products offered, or to view the appropriate team to contact, a user can hover over the specific cell in the Security Line Card matrix.
Project Objectives
Create a Security Line Card comparison matrix of security products that can be regularly updated with minimal training
The Security Line Card should be able to pull all data from a JSON style list, and dynamically populate vendors, categories and subcategories dynamically
Users must be able to select up to 5 vendors to compare, with the use of preselected drop downs. Additional vendors can be compared by selecting manually
Products should be categorized into hardware, software, and/or cloud-based
Team contact and product information should display when a user hovers over the cell
Users will be viewing the SLC from desktops, so a responsive design is not needed