Project - Avox Supplier Portal
September 2019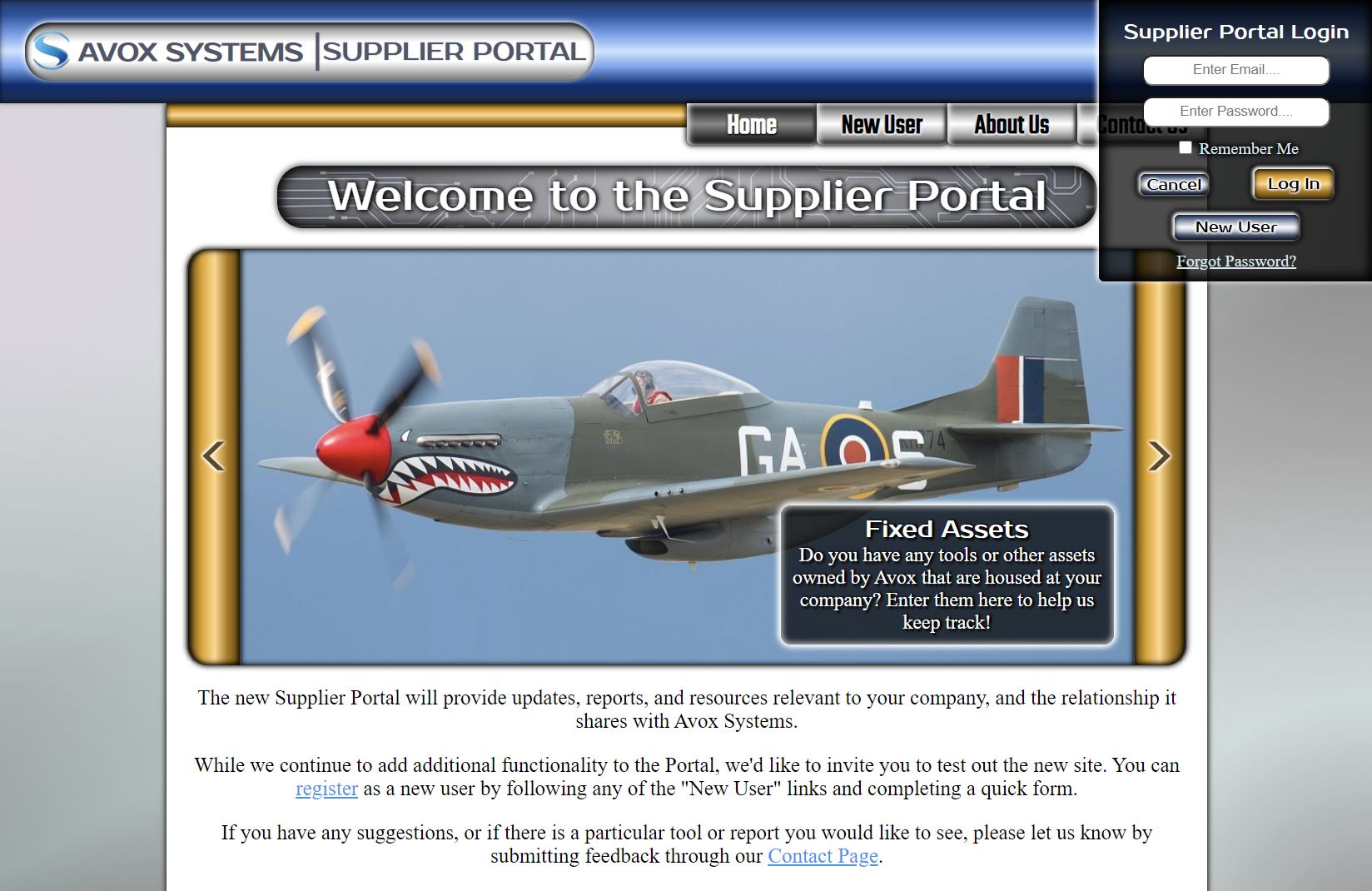 Developed Using:
HTML
CSS
JavaScript
jQuery
PHP
MySQL
WordPress
Project Description
The Avox Supplier Portal was developed to help automate and enhance the communications and reporting processes between Avox Systems and its many supplier partners.

The landing page offers a feature slider, which cycles through the different areas of the site. Each slide provides a brief overview of the feature available, as well as a link to further information. Most of the features offered are only available to view while a user is logged in.

The public pages of the site offer a brief history of the company, a contact page which emails the site admins directly, new user registration, and of course a login for existing users.

When a new user signs up, an email is automatically sent to the site admin for review. New users cannot access the site until they have been approved, and their account activated, by a site admin.

Once a user authenticates into the portal, they have access to monthly metric reports, a list of Avox-owned assets residing at any of their company's locations, a list of other registered users (from within their same company), and answers to common questions.

The site utilizes the WordPress platform (per project guidelines). Both a WP theme and a WP plugin were developed to provide the overall look and functionality of the site. Using the WordPress dashboard, the site admins are able to activate or deactivate entire supplier accounts, or individual user accounts.

Site admins can also bulk upload monthly reports. Doing so triggers an email notification to each supplier where a report is available. For security reasons, these notifications do not include the reports and instead provide a secure download link to the report.

Admins can also make changes to the featured slider content, and the order of the slides.
Project Objectives
Develop a WordPress theme and plugin for a website designed for suppliers partnered with Avox
Site must include a secure login form, with the ability to recover or change a password automatically
In addition to the site's overall development, phase 1 must include the ability to track Avox-owned assets and calibration tools housed at the supplier's location
Asset data is stored on a MySQL database and reporting of supplier specific assets should be available through the front-end
Asset data must be modifiable through the front-end, with automatic notifications sent out when an asset record is created or modified
Ability to upload monthly reports in bulk or individually is required, and must trigger automatic email notifications to the suppliers where a report is available
All reports and assets displayed on the front-end must specific to the user's company and not include information from any other supplier company
In addition to reviewing and activating new users, admins must retain the ability to deactivate current users if required