Project - Maple Glen Sugarhouse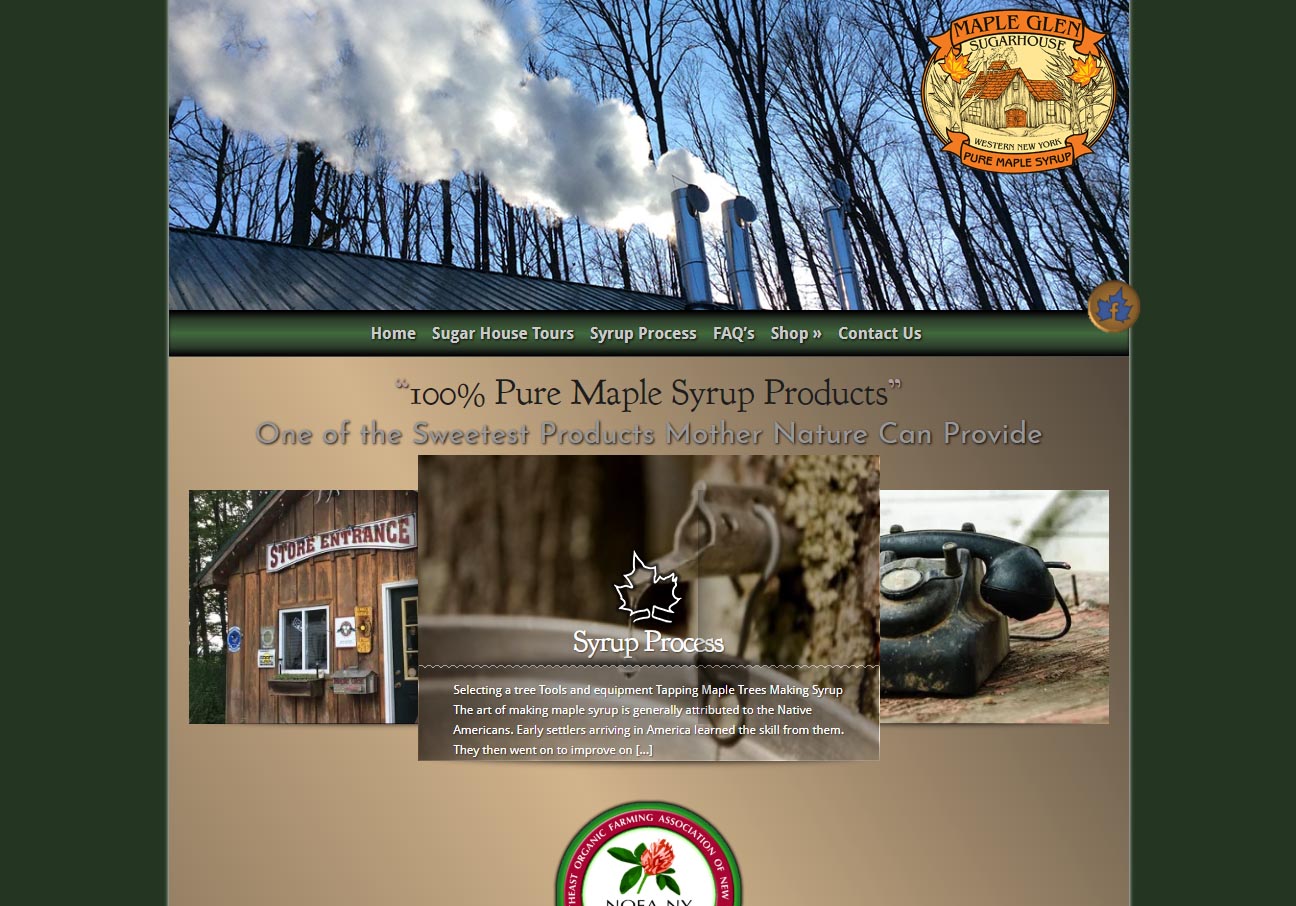 Developed Using:
HTML
CSS
JavaScript
PHP
WordPress
Project Description
Maple Glen Sugarhouse is a local producer of many different maple syrup products. When I first spoke with them, they had a very real need to update their current website and make it more mobile-responsive.

The site includes a featured slider on the homepage, showing the most popular pages on Maple Glen's website. It also provides a page with information on taking a tour through their facility, a page detailing the production methods of their maple syrup, frequently asked questions (FAQ's), and of course a contact page with detailed information on how to contact Maple Glen and also where they're located.

In addition to a mobile-friendly site design, they also needed an online store so that customers would be able to shop with them all year round. Because of this, they needed an easy and cost-effective way to regularly update their store with new products, on their own and without hiring a developer. For this reason, the WordPress platform was chosen for the new website.

The webstore currently displays about 20 products, and comes complete with a customer shopping cart and checkout. Payments are processed through Square, which is integrated directly into the website.
Project Objectives
Create a completely redesigned, mobile-friendly website for Maple Glen Sugarhouse
Website needs to have a homepage, with a rotating featured page slider, a page describing the syrup process and how to take a tour, frequently asked questions (FAQs), contact and location information, and a webstore
The webstore must include a customer shopping cart, and checkout
Checkout should integrate with Square in order to accept online payments