Project - Etched in Stone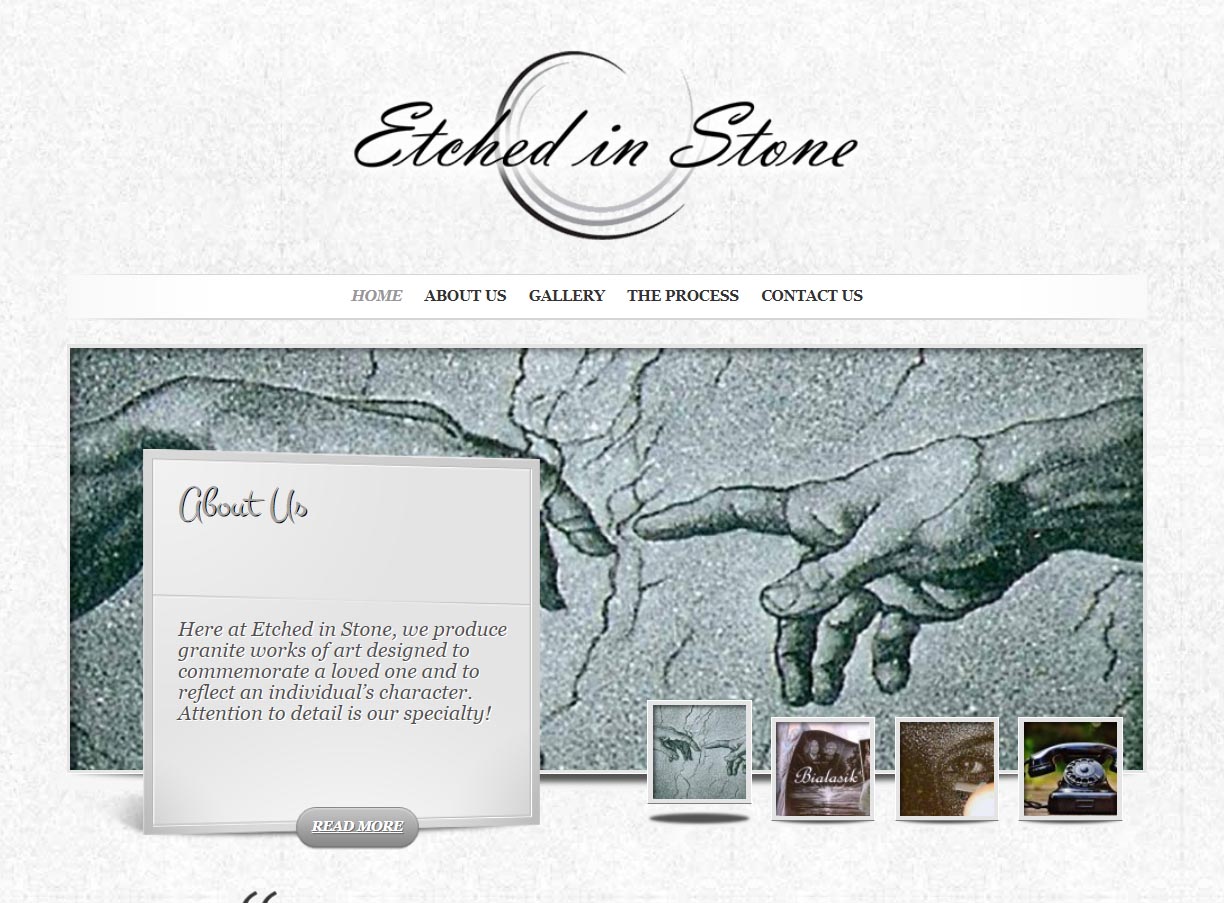 Developed Using:
HTML
CSS
JavaScript
WordPress
Project Description
Etched in Stone (EiS) is a local company specializing in beautiful stone carvings, specializing in carving headstones to commemorate loved ones. Despite being in business for several years, Etched in Stone needed to create their online presence with a new, mobile-friendly website.

The owner of EiS was looking for a cost-effective, simple, yet elegant design that could be updated regularly to display their work. For these reasons, the website was created for the WordPress platform.

In addition to the homepage, this site needed four other pages. One to provide the history of the company, and another to provide information on the etching process. A page detailing information on both contact and location details, and most importantly a gallery page that could display most of their work and be easily updated.

Like many of my other clients, I was able to provide EiS with a custom email address to help demonstrate their commitment to professionalism.
Project Objectives
Create a new company website with a responsive and mobile-friendly design
Links to social media accounts (Facebook, Twitter, and LinkedIn) needed to be present on every page
Each page needed to share a common cohesive design
Gallery page should be easy to update and add images to without needing outside help. For this reason, the WordPress platform was chosen