Project - Peaceful Soul Farmers Market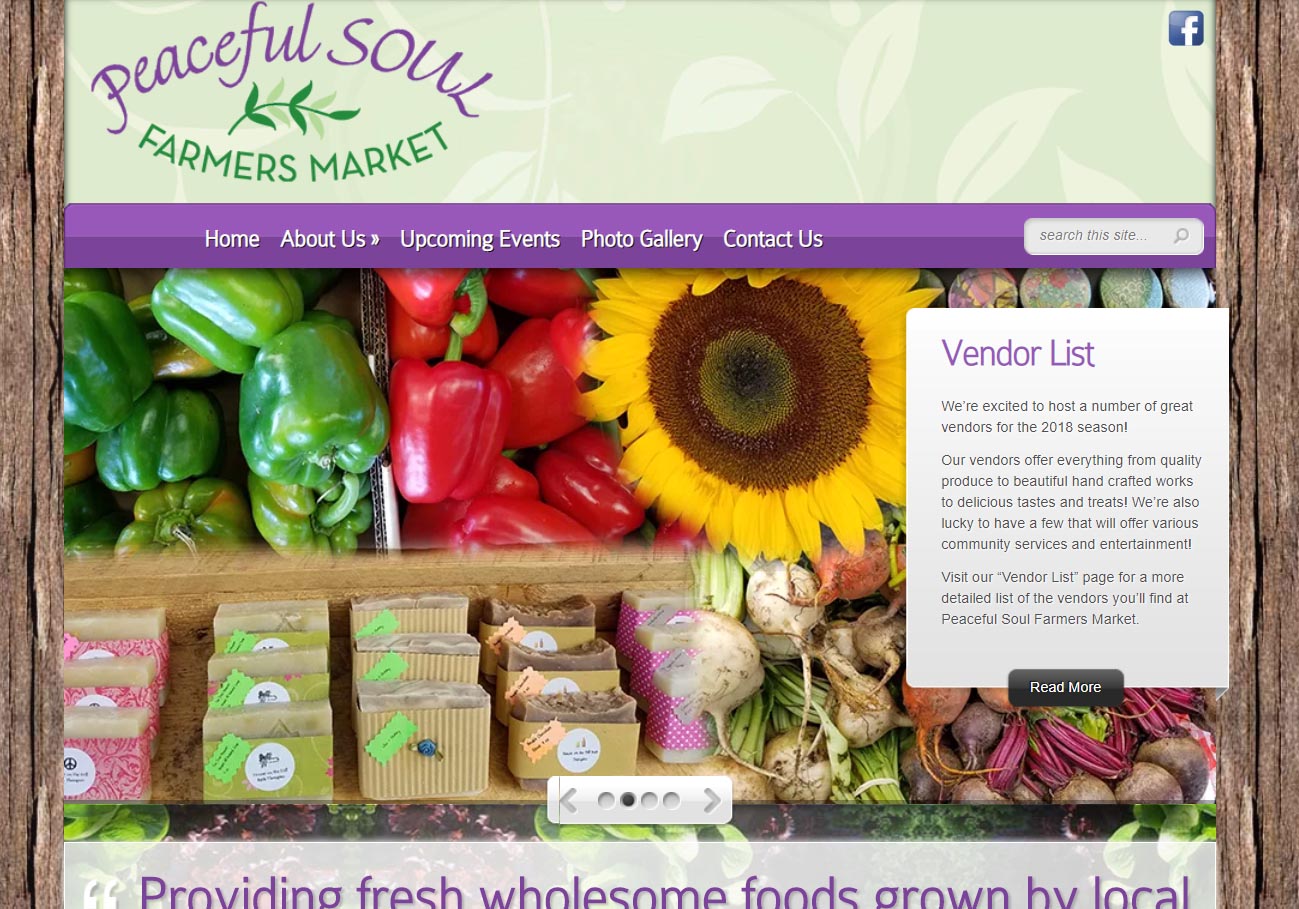 Developed Using:
HTML
CSS
JavaScript
PHP
WordPress
Project Description
Peaceful Soul Farmer's Market (PSFM), is a new business which helps bring together several farmers and vendors every Tuesday during the summer and fall months. The founder of PSFM reached out to have a brand new website developed with a great mobile-responsive design.

On the homepage, a featured slider was added to show the more important web pages, such as the company's mission, vendor list, location and contact information.

In addition, the company's Facebook account needed to be linked to at the top of each page. Also, their most recent posts needed to be pulled from Facebook and displayed in the sidebar on several pages.

Aside from the homepage, web pages needed for this site include a vendor list, information on becoming a vendor, schedule of events, a photo gallery, and contact and location information.

A custom email address, with the PSFM domain, was also provided to help show PSFM's commitment to professionalism.
Project Objectives
Create a new company website with a responsive and mobile-friendly design
Link to Facebook needed to be present on every page, and recent posts needed to be pulled from Facebook and displayed in the sidebar to most pages (excluding the homepage)
A page displaying current vendors needed to be populated by a third party application, integrated directly into the "Vendor List" page
Other pages include "How to become a Vendor", "Upcoming Events", and a "Contact" page (displaying contact and location information)
The "Upcoming Events" page uses a simple event plugin to add information to the company's schedule