Project - Azalia's Juicery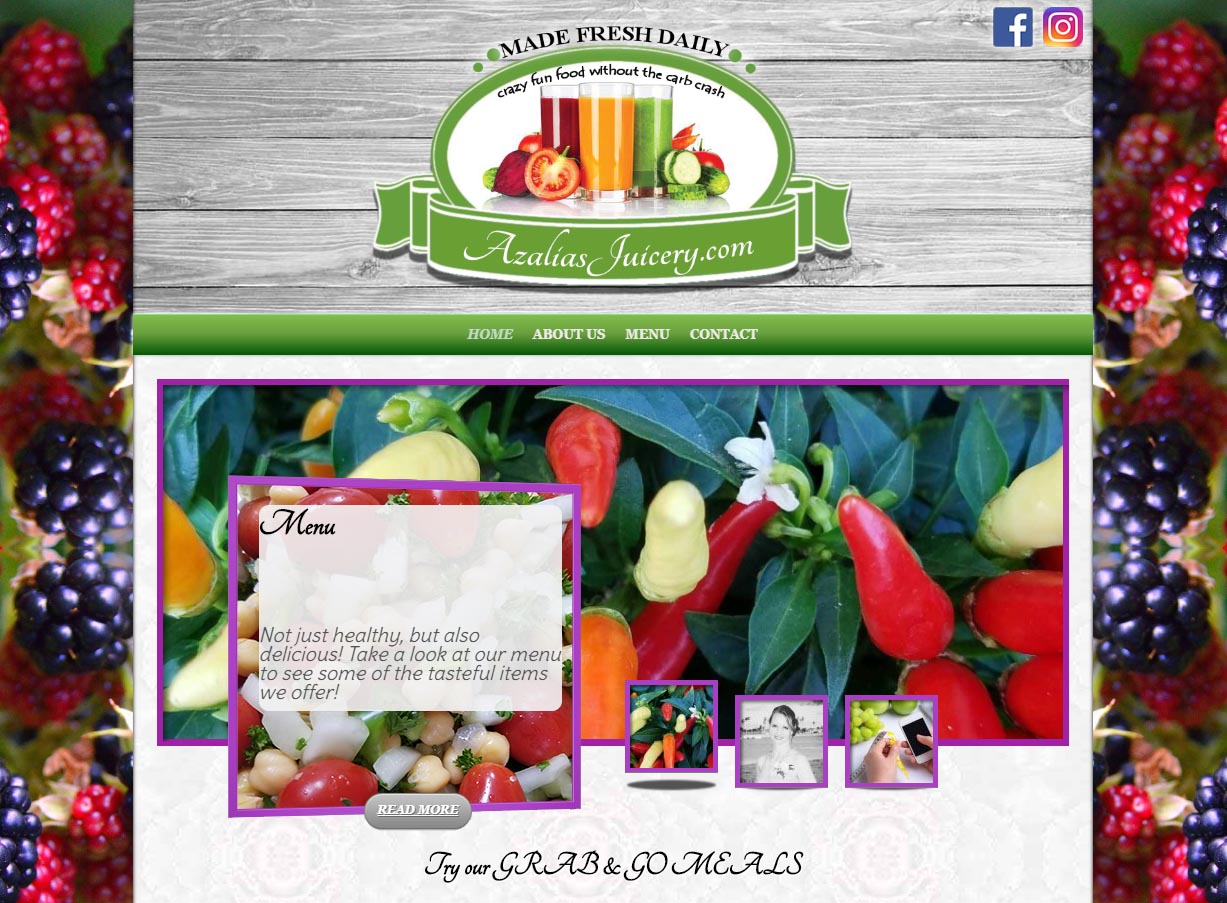 Developed Using:
HTML
CSS
JavaScript
PHP
WordPress
Project Description
Azalia's Juicery is a new local business which focuses on providing tasty, yet healthy, juices and meals to their customers. A new mobile-friendly website was needed to provide a menu that could be regularly updated.

The owner of Azalia's Juicery wanted a featured slider added to the homepage to display the most important three pages, with the menu being the main feature.

Links to the company's Facebook and Instagram accounts are provided in the header of every page. And the company's Facebook posts are displayed, for customers to view, at the bottom of the homepage.

While the menu is updated regularly, each product sold is separated into one of five categories (Juices, Smoothie Cups, Cold Salads, Hot Meals, and Snacks). Clicking on any of the categories will expand or collapse that specific category.

At the bottom of the menu, a scrolling gallery is provided to display many of the meals or juices sold.
Project Objectives
Create a new company website with a responsive and mobile-friendly design
Links to social media accounts (Facebook and Instagram) needed to be present on every page
Import recent posts from Facebook directly on the homepage
A featured page slider needs to be displayed on the homepage, and consisting of three pages on the website (the Menu, About page, Contact page)
Menu content needs to be easy to update regularly. The WordPress platform was chosen for this reason
Create a scrolling gallery below the menu to display many of the meals and juices offered